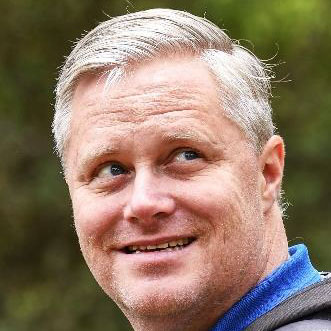 Matt McClelland
Matt joined The Walking Volunteers in 2014. He lives in Hornsby with his wife and two kids. He started bushwalking as a senior scout then studied outdoor education and holds a B.A.Sc. Leisure & Health and a Masters in Education & Work.
Matt has 10 years of experience in documenting over 1,000 bushwalking experiences including publishing 4 popular guidebooks. He shares bushwalking information with around 1 million people each year mainly through his bushwalk.com and wildwalks.com websites as well as through the bi-monthly digital Bushwalk Australia magazine.
He also works for part of his week with the National Parks Association of NSW as the Bushwalking Manager supporting 150 volunteer leaders as they lead about 1,000 walks each year. Over the past few years, Matt has developed and leads the Naturally Accessible project, in partnership with land managers, to improve access for people with disability to bushwalking tracks through better information.
Matt participated in the inaugural 'Sydney Harbour & Coast Walk' (2014) and the inaugural 'Great West Walk' (2019), and made a presentation with Phil Jenkyn to the Walk 21 International conference in Sydney in 2014 on the 'Sydney Harbour & Coast Walk'.