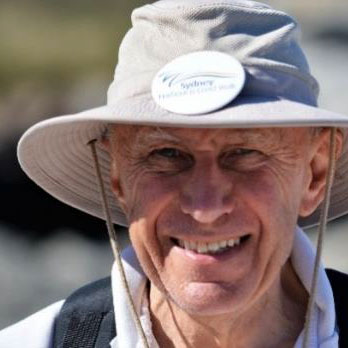 Charles Pitsillidi
Charles became involved with the Walking Volunteers through his participation in the seven day 'Sydney's Great Coastal Walk' (July 2008) from Barrenjoey to Cronulla and the Royal. As an ongoing contributor to The Walking Volunteers he has both explored new options, and proof walked existing routes within Sydney's walking network.
He was part of the inaugural Great North Walk in 1988 and was a foundation member of the Wombat Walking Group that grew out of that event. He has also walked the Federation Track between Sydney and Melbourne with Bill Avery.
Now retired after a career in design and engineering of high-speed manufacturing equipment, Charles has personally mapped the walking track network within the Parramatta, Castle Hill, Seven Hills triangle. He was also an active supporter of the project to develop the walking route between Parramatta and the Blue Mountains.
Charles completed with others the 315 km inaugural Sydney Harbour & Coast Walk in 2014.